Writers' Weekend - Competitions
The Doolin Writers' Weekend takes place annually in February and is an eclectic mix of workshops, readings, music and food and has something for every level of writer from beginners to expert wordsmiths and lovers of literature alike. 'Doolin has long been associated with the arts, providing inspiration for musicians, painters & writers. Many of the greats spent time in Doolin, including JM Synge, George Bernard Shaw & Dylan Thomas and each spring Hotel Doolin invites the best of Irish writers back west.
Well Done and thank you to all that entered the competitions this year. Please see below the shortlists in each category in no particular order:
Flash Fiction Shortlist 
In no particular order is as follows:
"The Caprine Way" written by Majella Kelly
"Pick" written by David O'Dwyer
"The Frozen Planet" written by Una Mannion
"Blind Man" written by Conor Houghton
"Immigrant" Ingrid Casey
"Cattle Boat" written by Robert Barrett
"A Bag of Wool" written by Majella Kelly
"Unseen" written by Marie Gethins
Poetry Shortlist
In no particular order is as follows:
"Calvary" written by Mary Noonan
"Heatwave" written by Mary-Jane Holmes
"The Great Chorus of Individualism" written by William Wall
"The Women of the WI Demonstrate How Best to Catch a Rabbit" written by Jessica Traynor
"Each Family Meal An Opera" written by Kim French
"Auntie Belém" written by Simon Murphy
"Downturn" written by Evan Costigan
The Night Feeding Swan" written by Conor McMahon
Short Story Shortlist
In no particular order is as follows:
"This is the Normal Now" written by Jan Carson
"The Truck-Drivers Wife" written by John L. O'Donnell
"A Shiver of Hearts" written by Una Mannion
"Rock Dove" written by Lorcan Byrne
" The Swimming Pool" written by Laura-Blaise McDowell
"The Fist that was Not Raised" written by Clár Ní Chonghaile
"What the Birds Heard" written by Louise Kennedy
"Lexi in a Blue Dress" written by D.R.D Bruton
The winners and runner-up for each category will be announced on Friday the 03rd of February 2017 at the Doolin Writers' weekend.
2017 Judges
Rita-Ann Higgins
Rita Ann Higgins was born in Galway. She has published ten collections of poetry, her most recent collection Tongulish was received to great acclaim.
Tongulish, finds Higgins as intensively inventive and deliciously subversive as ever… The rebellious, innovative Higgins is one of his [James Joyce's] distinctive heirs. Like Joyce, she knows just how to beat up the English language and her use of mythology, Irish language and Ireland's past put her own inimitable stamp on her bang up-to-date present.' – Martina Evans, The Irish Times
Rita Ann Higgins's readings are legendary. Raucous, anarchic, witty and sympathetic, her poems chronicle the lives of the Irish dispossessed in ways that are both provocative and heart-warming.
Higgins has a talent for tuning into our everyday lives, making the ordinary border on the epic, suggesting something more sinister from the ostensibly mundane… Her language is rooted in the vernacular. She could be called the people's poet. – Colette Sheridan, Irish Examiner [on Tongulish]
E.M Reapy
E.M. Reapy is from Mayo, has an MA in Creative Writing from Queen's University, Belfast and was the founding editor of wordlegs.com. Her work has been published internationally and she has read at festivals and events in Ireland, the U.K., the U.S., Argentina, Australia and New Zealand. In 2013, she represented Ireland and was listed for the PEN International: New Voices Award. She was one of the writers featured in 'The Long Gaze Back: An Anthology of Irish Women Writers' and she received an Arts Council Literature Bursary to complete her debut novel Red Dirt which was published by Head of Zeus in June 2016.
Sinéad Gleeson
Sinéad Gleeson is a writer, broadcaster, critic who presents The Book Show on RTE Radio 1. She is the editor of three short story anthologies including The Long Gaze Back: an Anthology of Irish Women Writers, which won Best Irish Published Book at the 2015 Irish Book Awards. The Glass Shore: Short Stories by Women Writers from the North of Ireland was published in October 2016. Her non-fiction has been published in Banshee, Granta, Autumn: An Anthology for the Changing Seasons and Winter Papers. A short story appeared in the Looking at the Stars anthology. She is currently working on a book of essays and a novel.
For Postal entries please post your submission to Doolin Writers' Competition Entry with a cover letter with your name, email address and contact number and with the €10 Fee in a cheque or Postal order form made payable to Hotel Doolin. Your name and contact details must appear only in the cover letter and not the story or poem.
For online submissions please click the below Submittable button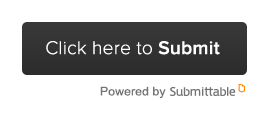 If you have any queries, please contact:
Donal Minihane
Hotel Doolin
Doolin
Co. Clare
065-70741111

This email address is being protected from spambots. You need JavaScript enabled to view it.